PRESS RELEASE
MYCELIUM CAPSULE COLLECTION
SQIM's novel brand EPHEA™️ and the leader in technological manufacturing for luxury fashion DYLOAN jointly release their first mycelium-based capsule collection
The combination of SQIM's mycelium-based biofabrication processes and DYLOAN's cutting edge digital technologies inspired the creation of a disruptive capsule collection, leveraging unique, functional, high value products with a prowerful impact on society and the environment.
The four-outfits collection resulting from the collaboration will be presented to luxury brands and fashion advisors on Thursday 15th Septmeber 2022 in the heart of Milan, on September 15, at 7 PM (CET).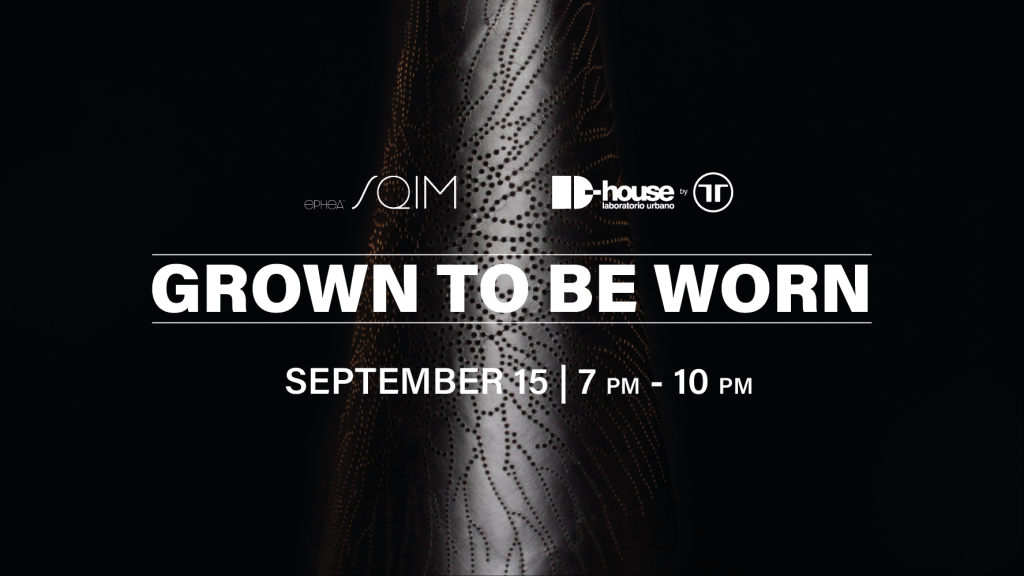 Join the capsule collection launch!
On 15th September 2022, D-house will also host a workshop focusing on the opportunities emerging when combining mycelium-based biofabrication processes with advanced manufacturing technologies for fashion.