EPHEA™ @ FUTURE FABRICS EXPO 2023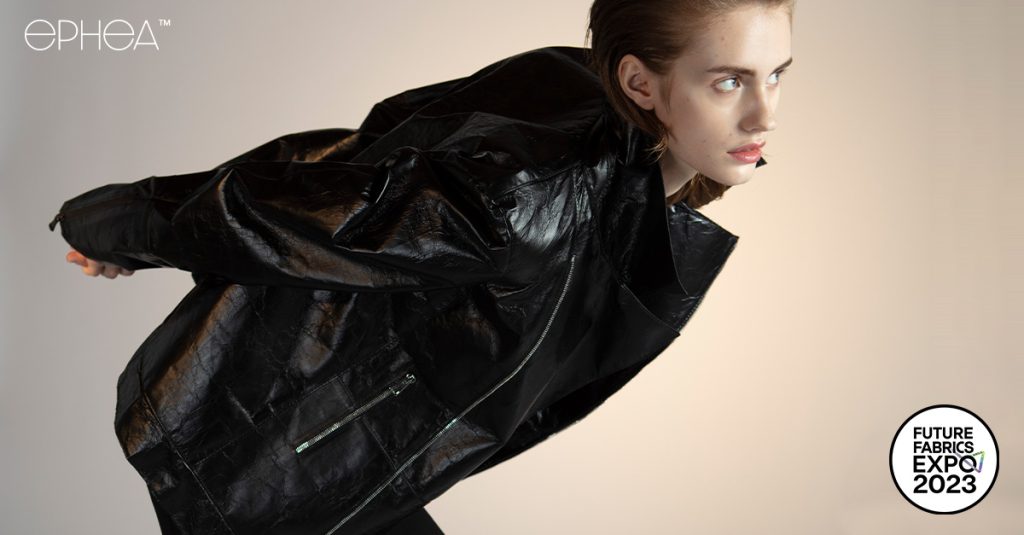 Come and visit us in London from 26th to 28th June 2023 at Future Fabrics Expo 2023 – the largest dedicated showcase for sourcing certified, sustainably and responsibly-produced materials for fashion.
SQIM will be contributing to the Expo as Core Exhibitor, and our team will be on site to provide you with the opportunity of experiencing first hand ephea, our revolutionary class of top-quality mycelium materials dedicated to Fashion, Automotive, Furniture, and beyond.
Additionally, you'll also be able to witness the processual outcomes of the EU-financed project My_Fi (still ongoing ), as resulting from the collaborative endeavour of the many competent parties forming the project consortium.
We cannot wait to welcome you, while continuing driving together such fantastic innovation journey by keeping delivering truly responsible, high-quality, performance-driven products, which promise to increasingly contribute to positively impact upon nature and communities, while becoming a vehicle for effective change in Fashion and as part of many other industries too!
WHEN
26 June, 2023: 12pm – 6pm
27-28 June, 2023: 9am – 6pm

WHERE
MAGAZINE LONDON
1 Ordnance Cres
SE10 0JH – London
United Kingdom