BIOFABRICATE SUMMIT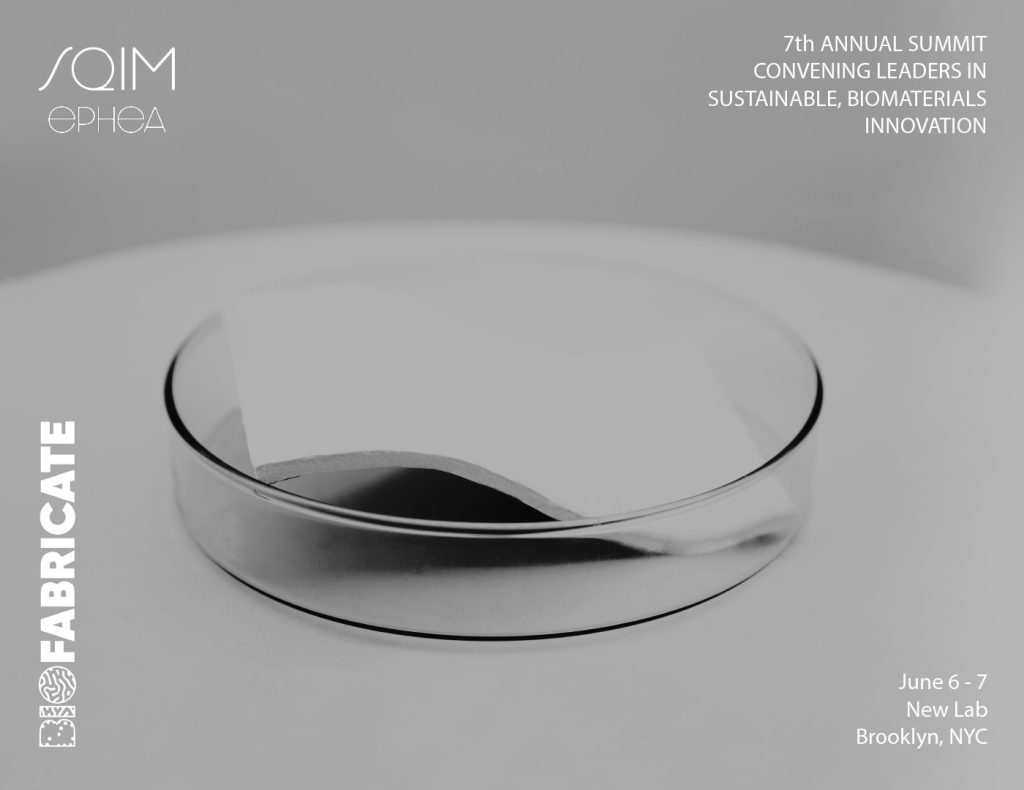 We are glad to share with you that we are going to contribute to this year's Biofabricate Summit as part of the session
Design Unbound
June 7th
Newlab, Brooklyn Navy Yard – New York
SQIM's Chief Mycelium Officer Maurizio Montalti will be on stage in conversation with Biofabricate's Founder Suzanne Lee, discussing about EPHEA, our division dedicated to the development and commercialisation of alternative mycelium-based flexible materials, and its overall impact across industries.
We can't wait to share our work with the incredible community of speakers, exhibitors, innovators, and sustainability motivated brands and investors, all working at the forefront of design and biology, and leading the transition to a biomade future.
Date: June 6+7, 2022
Location: Newlab, Brooklyn Navy Yard, New York
More info on Biofabricate's website
ABOUT BIOFABRICATE
Biofabricate is a global network serving the needs of biomaterial innovators, consumer brands, and investors. Founded in 2014 by designer and biomaterial pioneer Suzanne Lee, Biofabricate is where design meets biology. Headed by Lee and Chief Design Officer Dr. Amy Congdon, Biofabricate drives sustainable biomaterial innovation for all sectors through strategic consulting, brand strategy, creative direction and product prototyping, along with talks, workshops, and design-led events in New York and London that convene the industry to explore, connect and showcase the latest innovations.